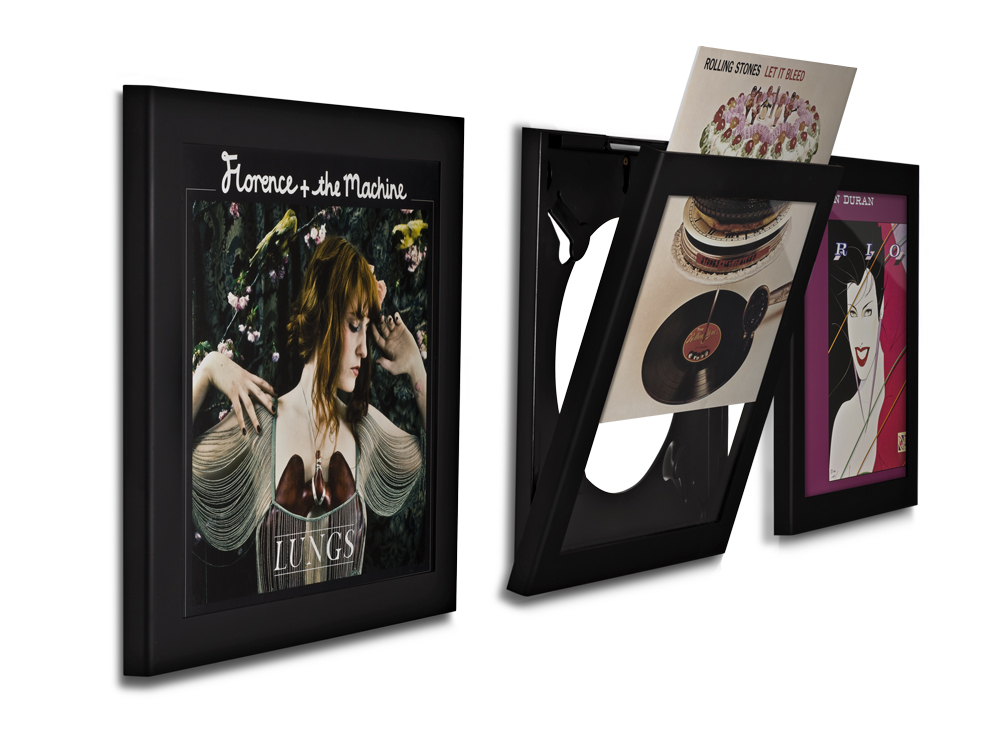 Play & Display Triple Pack
£119.00
Art Vinyl Play & Display Flip Frames give you the chance to stylishly display your vinyl albums, 12" records and their contents on your wall. Now, save money and express yourself more by buying a triple pack in your finish of choice.

Play & Display Flip Frames can display any variation of Albums or 12" records, and are now available in a choice of white or black that will stylishly celebrate your chosen sleeve design. With the record frame's unique design you can also change over your vinyl record display within seconds, without having to remove the frame from the wall. All Play & Display frames have a unique quick-release system; simply press the catch at the top and they hinge open for easy changing.
The Play & Display frames have been specially designed to hold the record and the sleeve safely and securely, regardless of the thickness of an LP or an album sleeve. The unique 'sponge finger' design on the back of the frame allows for any thickness or size of record to be displayed whilst holding the actual vinyl inside.

Available in black and stunning white, Art Vinyl Play & Display Flip Frames come fully assembled and beautifully packaged, ready to attach to your wall with just one screw (a fixture is included in the box).
get in touch
got a project in mind?
we'd love to hear from you