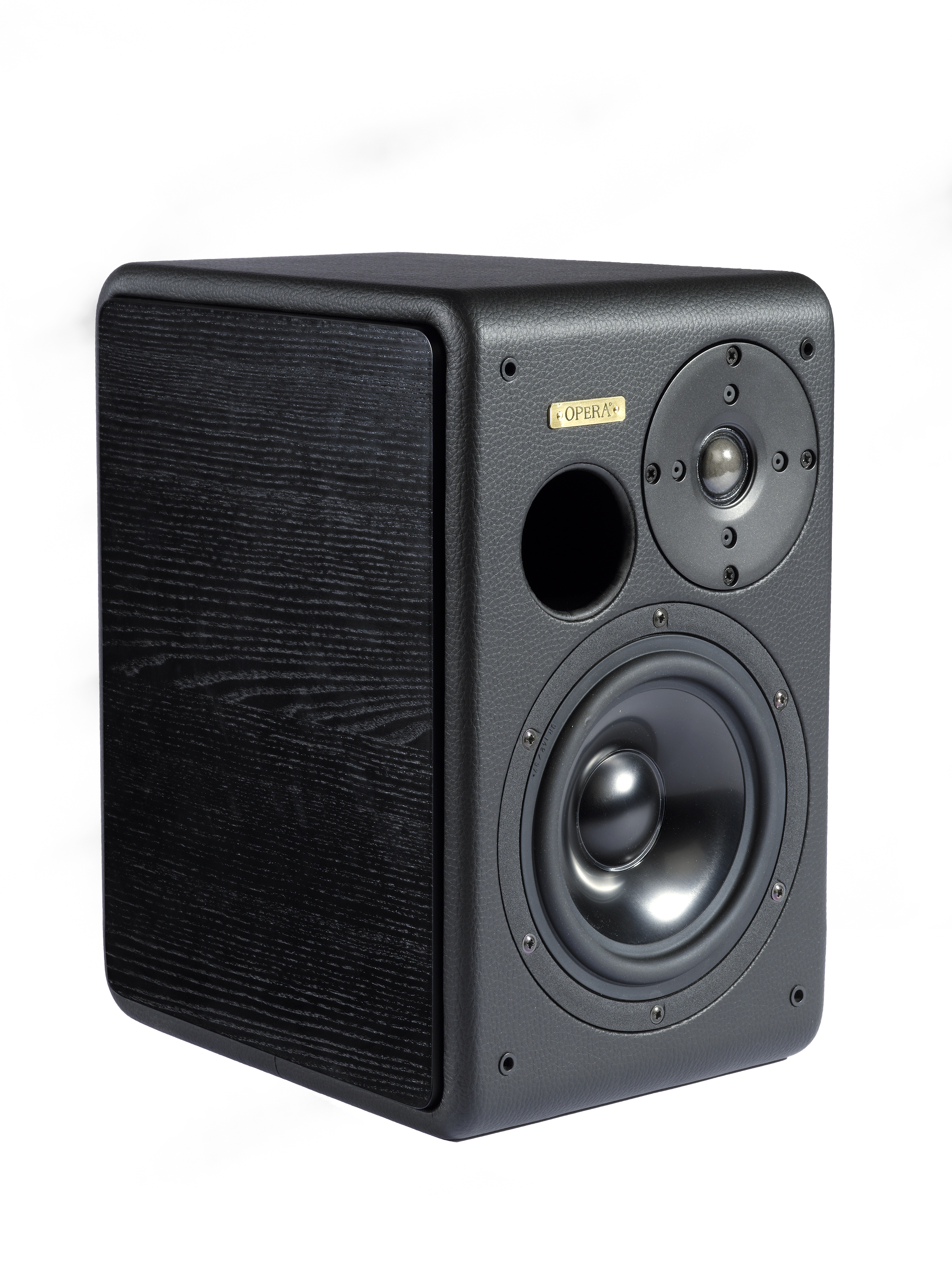 Prima
£1,420.00
The Opera Prima are the perfect combination of classical aesthetic and superlative sound. The Prima's build allows you to be flexible with its positioning so you can place them on stands, shelves or any other surface you want.
Driver 
The new 7" woofer is a custom model, made by Scanspeak, for the whole new Classica series. This woofer has an excellent performance in the mid frequencies enough to be used as a midrange in the Quinta model. It is equipped with an aluminium diaphragm, a 38 mm coil (two-layer, CCWA wire) with aluminium former immersed in a suitably shaped air gap. 

The tweeter, a D26 series made by Scanspeak, has a one inch high quality treated soft dome, double magnet, decompression chamber, ferrofluid, aluminium flange and a one mm. peak to peak linear excursion (the double of a conventional tweeter). 

Cabinet
The front panel is made from 30mm thick MDF and finished off with rounded edges and is covered in leather that also acts as a seal for the speaker. The sides of the cabinet are veneered with real wood and finely polished which is further stiffened by internal bracing. Inside the cabinet there are two layers of pyramidal shaped, 10 cm thick, polyurethane which absorb the rear radiation of the woofers resulting in ultimate clarity. 
get in touch
got a project in mind?
we'd love to hear from you