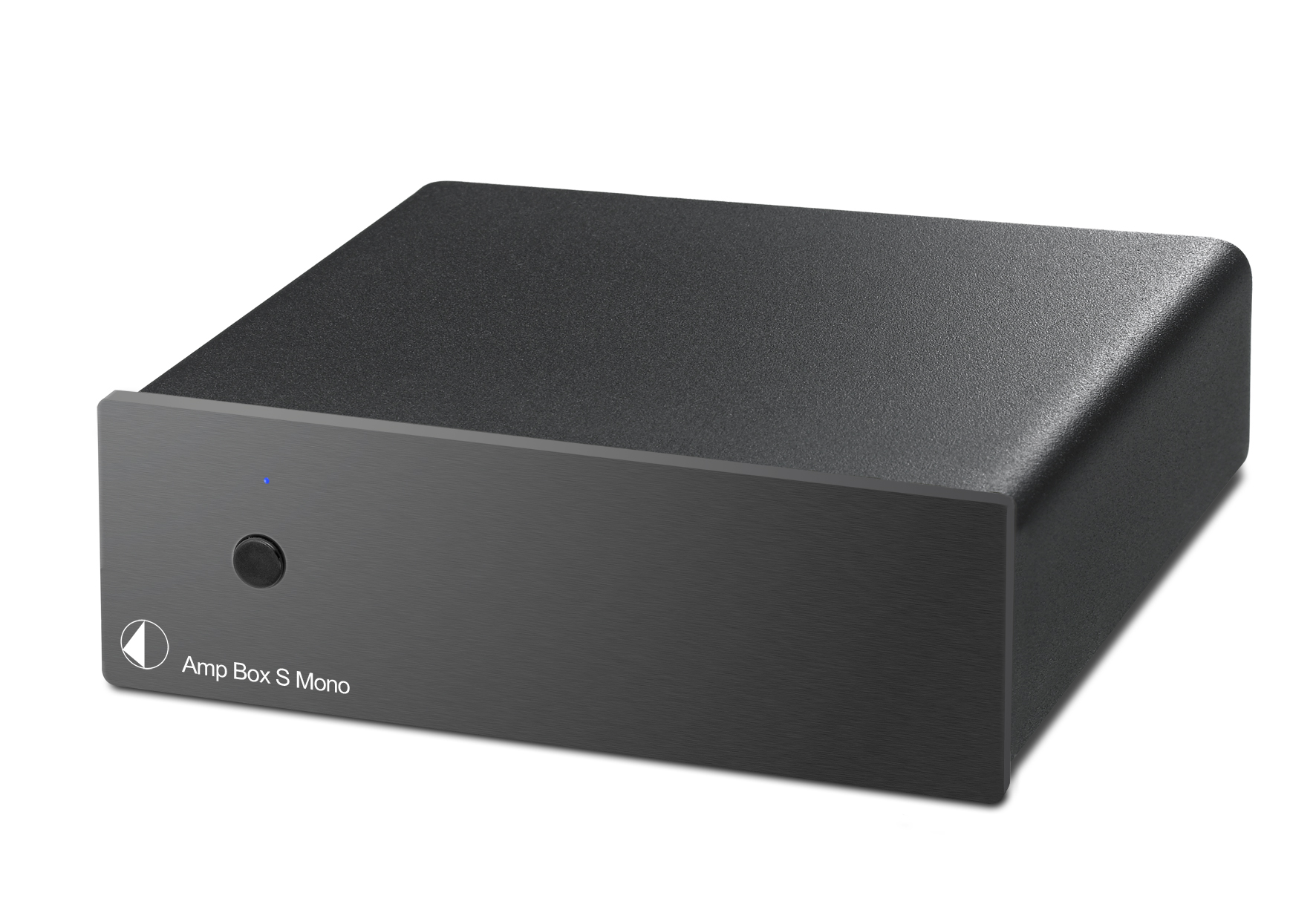 Amp Box S Mono
£239.00
Priced £219 per piece (so you would need two for stereo output), this mono-channel power amplifier pumps out an impressive 40 Watts (60 Watts at 8 ohms!); all from within a small but well-built form factor. 

The Pro-Ject Box Design Amp Box S Mono is an ultra-compact mono-channel power amplifier, which is both efficient and audiophile. Built upon the same principles as the stereo Amp Box S, the Mono design packs more of a punch than its sibling, and using two together to drive a speaker each offers an impressive sound performance.

A ultra-high-efficiency, Bi-Phase PWM (Pulse Wave Modulation) circuit with SMD parts gives outstanding audio performance and stays cool on the outside when in use. The sound quality from the Amp Box S Mono is aimed to be as close as possible to Class A tube amplifiers, with their liquid and life-like presentation.

The Amp Box S Mono is micro-sized, allowing for easy placement in any environment. It can also be remotely switched off via a trigger signal (a 45cm power-on cable is supplied for this purpose) for convenient operation. When bi- or tri-amping, this remote power signal can also be relayed to multiple units.
get in touch
got a project in mind?
we'd love to hear from you