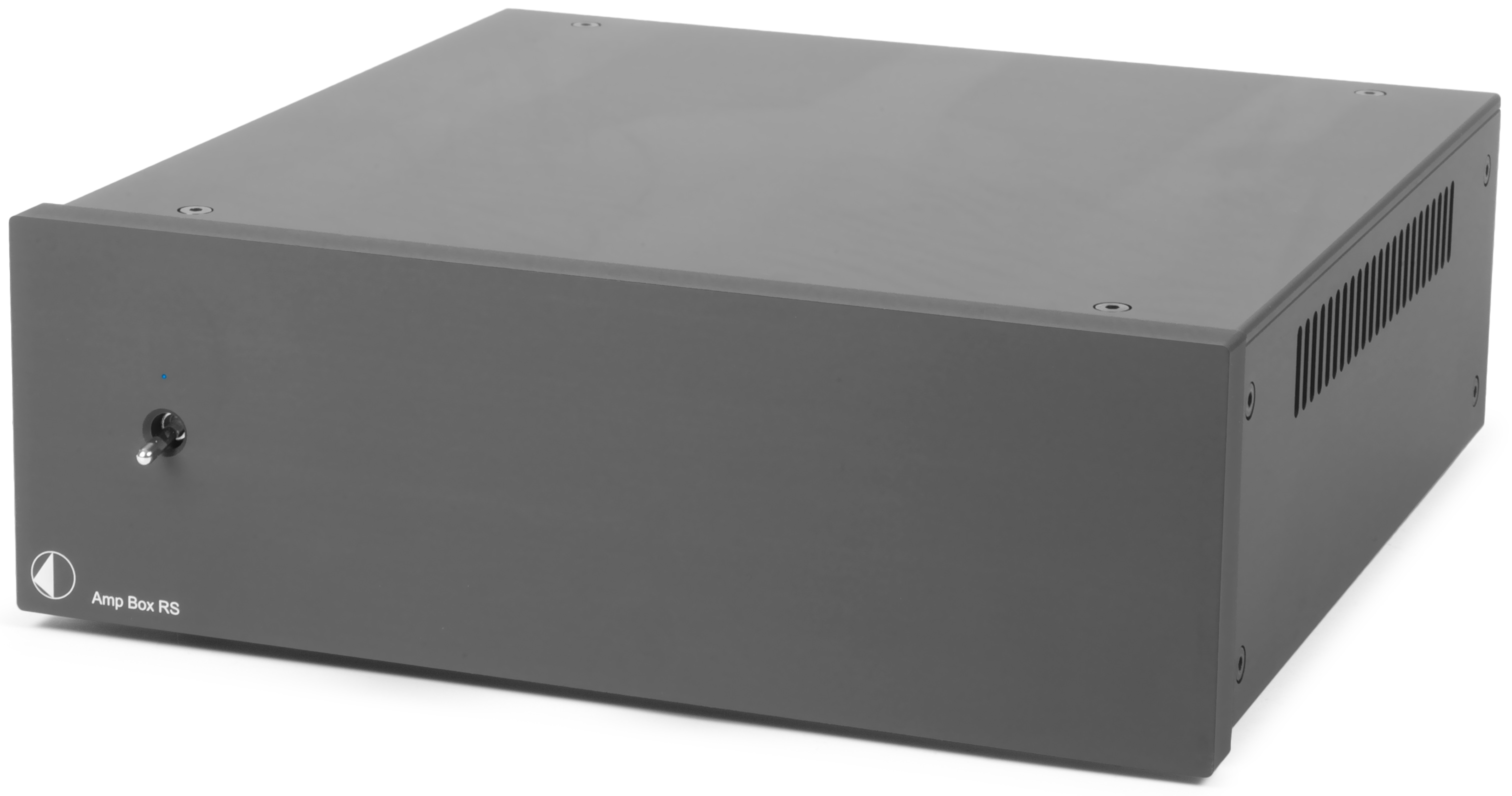 Amp Box RS
£819.00
The Amp Box RS is a true audiophile power amplifier that is capable of powering large speakers effortlessly. Inside the Amp Box RS there is a fully balanced mono design utilising highly efficient energy saving PWM modules and a Tube buffer input stage. 

Thanks to these characteristics the Amp Box RS avoids sounding too 'digital' and presents a warm and colourful sound. Not only can you guarantee an audiophile grade sound from the Amp Box RS it also delivers perfect micro dynamics and 3-dimensional sound staging.

Audio loop-outputs and Trigger In/Out on the Amp Box RS make it perfect for Bi– or Tri-Amping options.

The Amp Box RS is perfectly partnered with Pro-Ject's Pre Box RS or Pre Box RS Digital for your pre amplification and also can be paired with the Power Box RS Amp for even better sound staging and power handling.

Available in Black or Silver finish.
get in touch
got a project in mind?
we'd love to hear from you