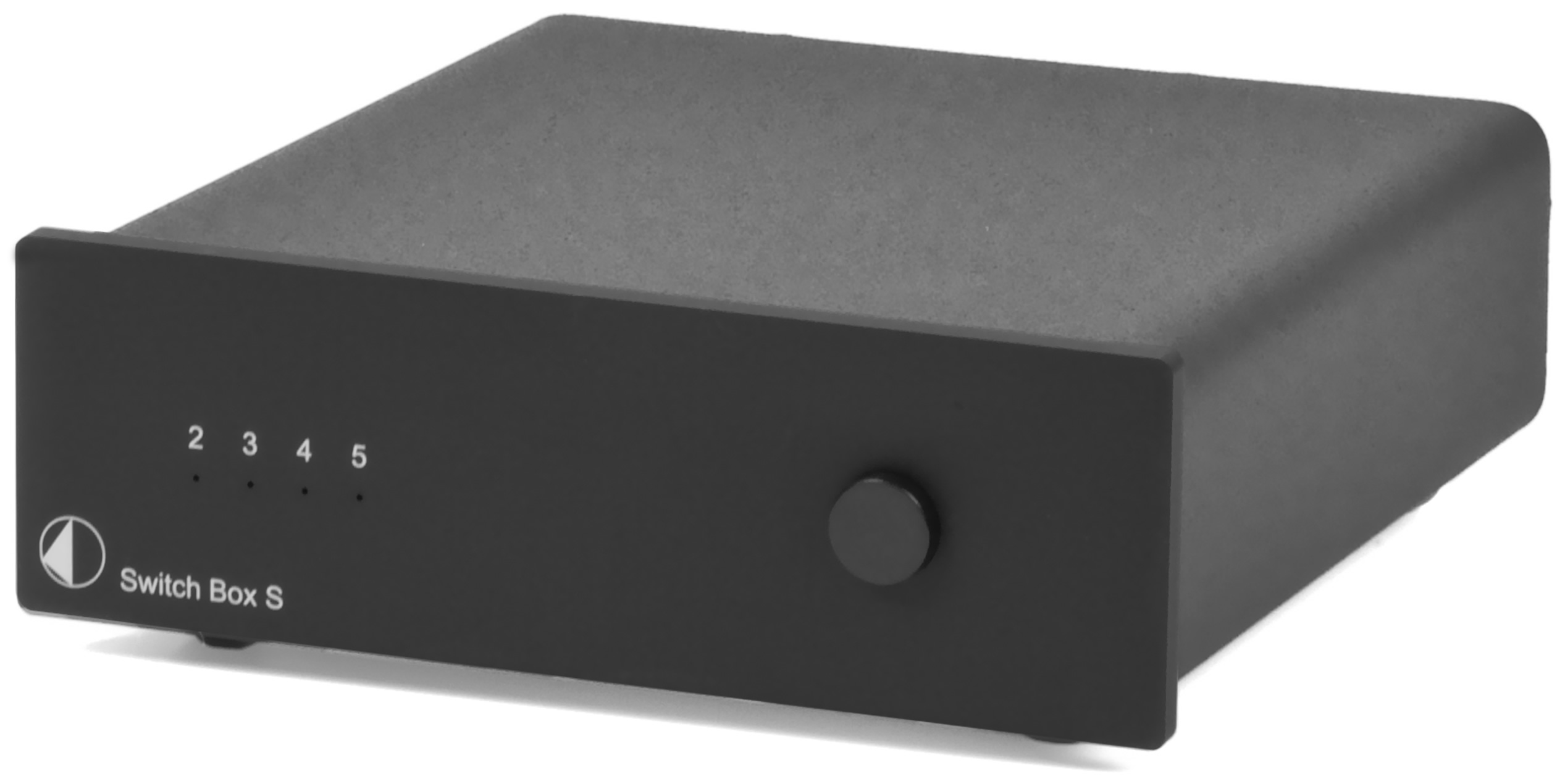 Switch Box S
£139.00
The Pro-Ject Switch Box is a great tool for expanding your hi-fi system without having to purchase a larger amp. This unit allows you to add a further line-level sources to your existing set-up. It can also send audio to a headphone amplifier and your standard pre-amplifier at the same time.

After connecting your sources to the Switch Box S and attaching interconnects and a trigger cable to the Pre Box S, input selection is easy... Pressing the input select button of the Pre Box S controls not just input 1, but also inputs 2-5 on the Switch Box.

The I/R remote control provided with the Pre Box S will also have the same effect, for added convenience.

For use with all other amplifiers, the large button on the front of the Switch Box S switches between source inputs.
get in touch
got a project in mind?
we'd love to hear from you