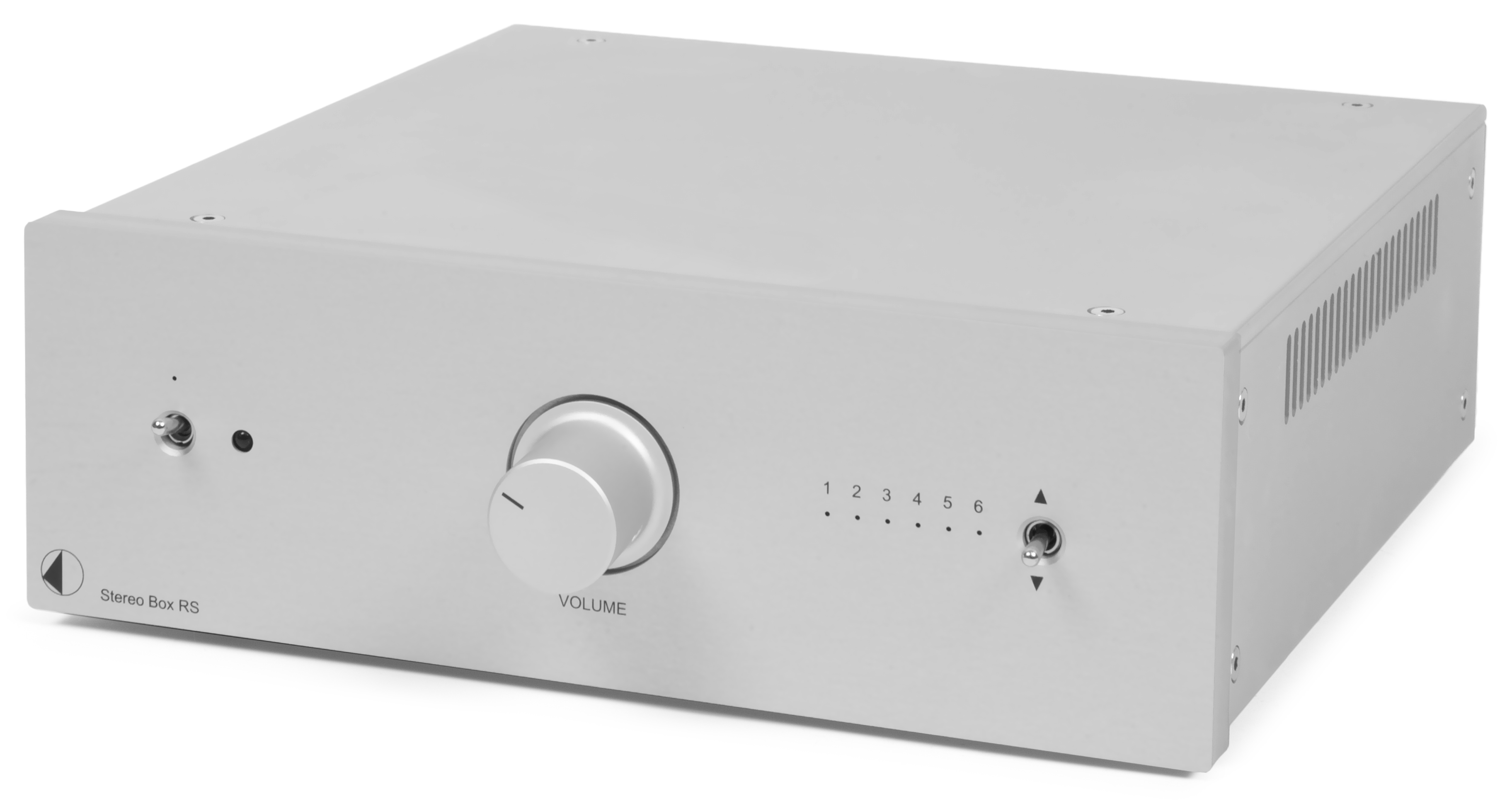 Stereo Box RS
£925.00
This real audiophile-grade integrated amplifier that strictly follows Pro-Ject's less is more principle in a pure analogue circuitry. The Stereo Box RS offers 6 strictly analogue inputs in a dual mono construction.

6 stereo line level inputs (5 RCA & 1 XLR) offer a lot of connection options. The Stereo Box RS can be used as integrated amplifier or as pre-amplifier with an additional subwoofer output option.

Pure analogue circuitry with low noise buffer input stages offers uncompromised audiophile playback. Elegant control buttons on the front and a IR remote, that comes with unit, makes usage a piece of a cake. The massive metal casing is beautiful and effectively protects against interference. 

The Stereo Box RS is available in silver or black.
get in touch
got a project in mind?
we'd love to hear from you