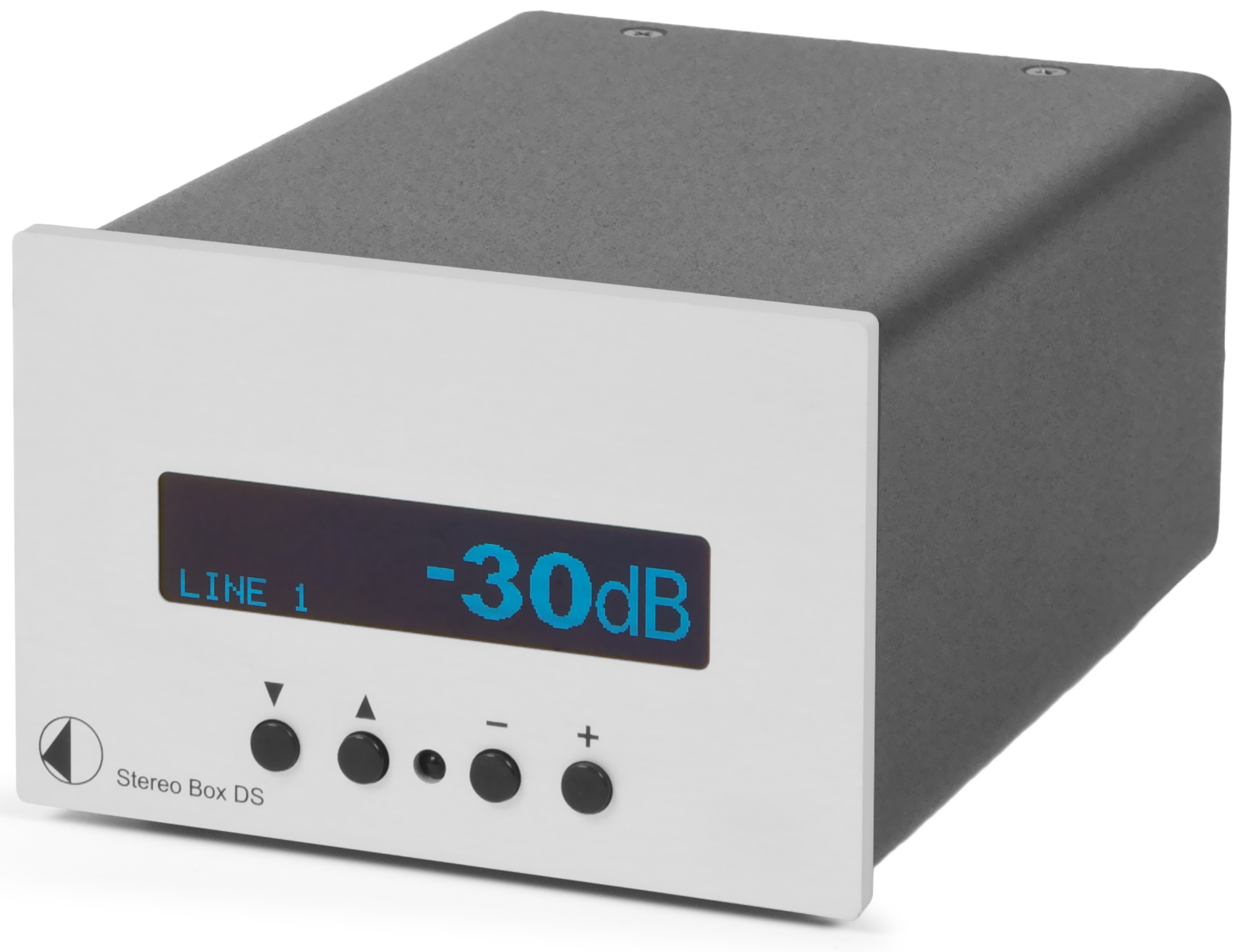 Stereo Box DS
£345.00
The Stereo Box DS from Pro-Ject Box Design sets a new standard in micro hi-fi. It is an audiophile-grade integrated amplifier with dual-mono construction that uses only the best quality PWM amplifier modules.

The sound quality is similar to that of the highly-rated Stereo Box S, but the use of 2 modules per channel brings the extra power that allows it to become the centre of almost any hi-fi system. But in addition to this the Stereo Box DS is also 2Ω capable.

The four stereo line level inputs (RCA) and 1 digital USB input allow for any modern or traditional source to be connected with ease, and the large easy to read display combines with the control buttons and supplied user remote to make operation effortlessly simple. The massive metal casing protects the electronics from environmental interference.
get in touch
got a project in mind?
we'd love to hear from you