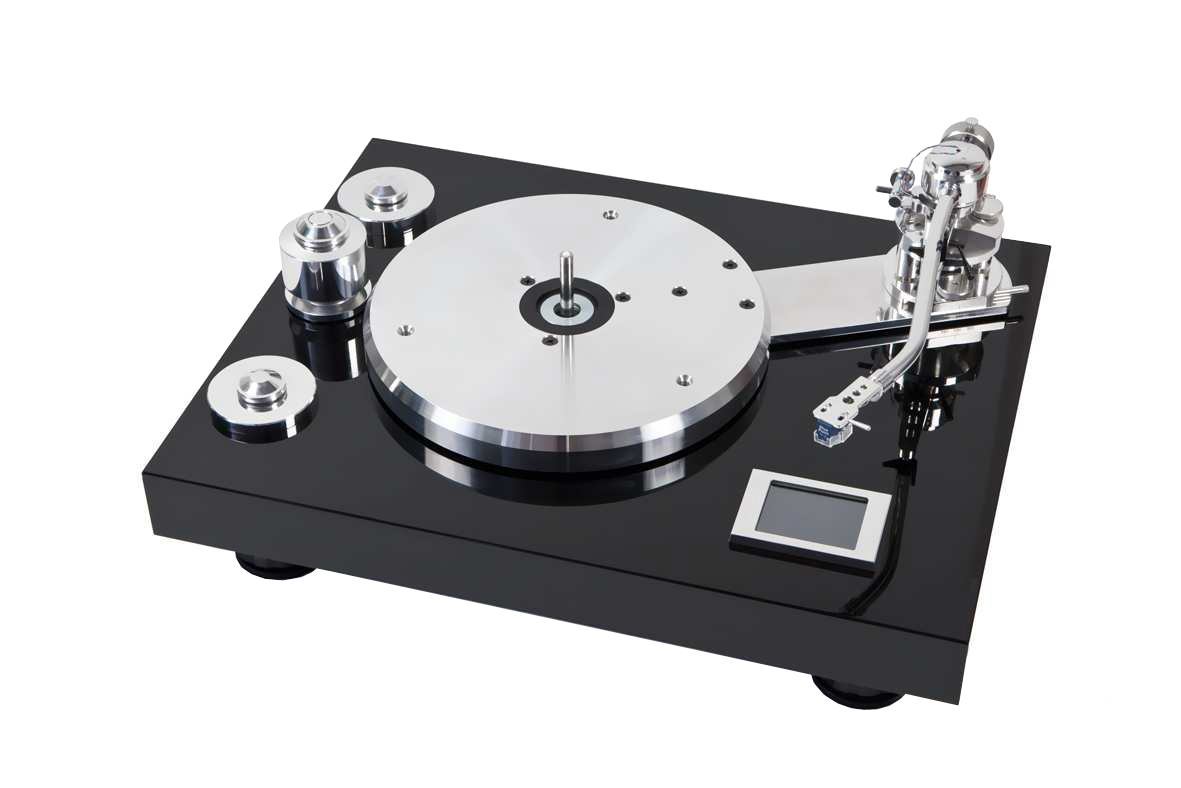 Signature
£7,520.00
The Pro-Ject Signature is a no-compromise high-end turntable designed to celebrate Pro-Ject Audio Systems 20th Anniversary in 2011. A highly-sophisticated concept combines the mass-loaded principle with a subchassis design.

Magnetic feet decoupled from the chassis surface, Sorbothane 'pillows' and a floating-magnetic platter essentially guarantee a silent-running turntable. The stylish 'fly-wheel' Belt Drive System ensures vibration-free running of the massive platter.

The new single-pivot tonearm is a unique and genuine design by Pro-Ject. With its wide range of adjustment possibilities and the choice of adequate counterweights, nearly all cartridges can be mounted.

The Signature is an audiophile marvel that represents Pro-Ject's superiority in precision-engineering, and their deep love for music!
get in touch
got a project in mind?
we'd love to hear from you