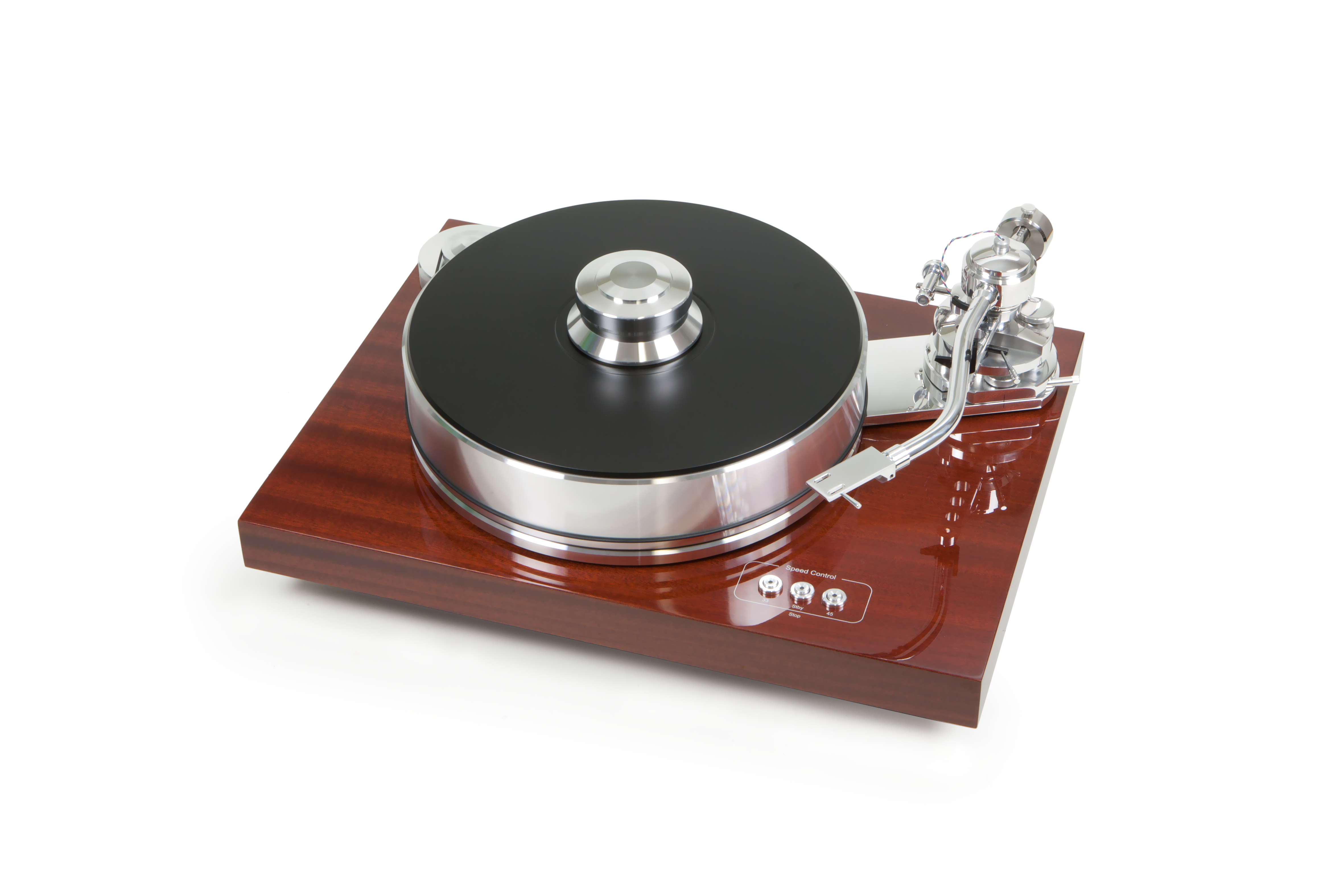 Signature 10
£4,020.00
The Signature 10 is a true high-end turntable designed by Pro-Ject Audio Systems. The cousin of Pro-Jects flagship Signature turntable, the Signature 10 uses a mass loaded magnetic floating subchassis, perfect for reducing resonance and noise.

Magnetic feet decoupled from the chassis surface, Sorbothane 'pillows' and a floating-magnetic platter essentially guarantee a silent-running turntable. The Signature 10 spins via a heavy belt drive designed to keep exceptional timing and quality.

An inbuilt speed control allows for simple speed changes between 33 1/3 RPM and 45RPM at a push of a button.The single-pivot 10" precision tonearm is a unique and genuine design by Pro-Ject. With its wide range of adjustment possibilities and the choice of adequate counterweights, nearly all cartridges can be mounted. 
get in touch
got a project in mind?
we'd love to hear from you