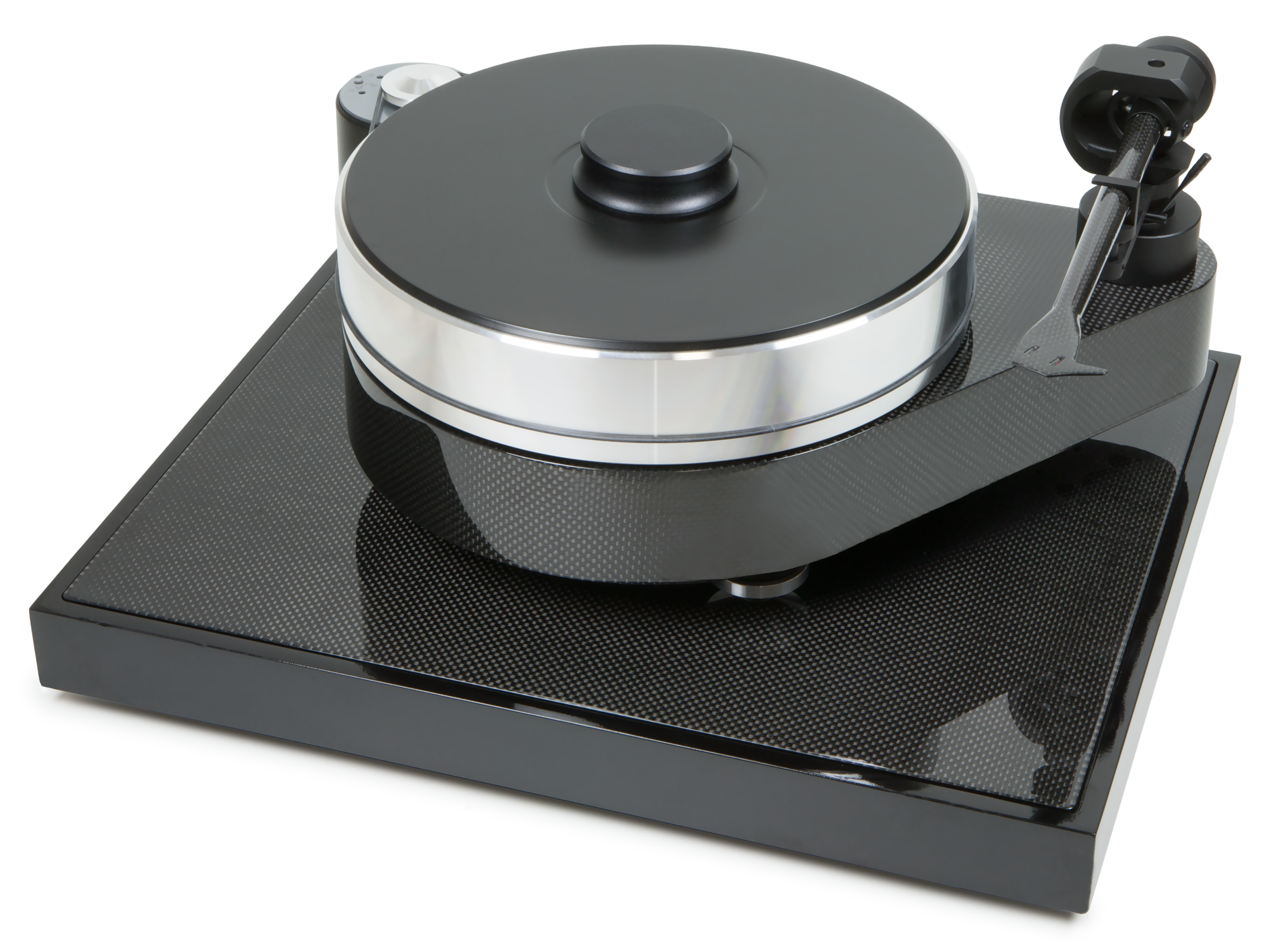 RPM 10 Carbon
£2,520.00
For some years the legendary RPM series was one of the leading designs in analogue sound reproduction. The iconic RPM drop shaped base chassis resulted in a superior resonance characteristics compared to rectangular shaped chassis. Progressing from the foundations that the RPM 10 was built from, the years of research and development have benefited substantially in producing the RPM 10 Carbon.

The RPM 10 Carbon uses a new extra-heavy chassis. It features a special CNC-machined MDF base with resin coated steel pellets to form an extra-heavy and precise sandwich construction. A special complex heat treatment and carbon surface coating ensures superior low resonance levels. The mass-loaded chassis is effectively decoupled from its surface using magnetic feet.

Combined with a new special polished aluminium platter with internal TPE damping and a vinyl layer on top, the inverted ceramic main bearing delivers an absolutely stable turntable speed with extra-low rumble. 

Motor
The new RPM heavy weight motor integrates an electronic DC/AC power generator to clean up generated noise usually associated with AC power. To further enhance the RPM 10 Carbon the extra heavy outboard motor also consists of a precise motor control allowing for easy switching between 33 and 45 RPM

Tonearm
The highly acclaimed 10"cc Evolution tonearm is made from a one piece conical tube of carbon fibre with an inverted bearing design which offers ultimate rigidity and internal damping to minimise all unwanted vibrations. The 10"cc Evolution tonearm's design makes it suitable for almost any high quality MM and MC cartridges. 

The RPM 10 Carbon comes with the Ground-IT Carbon base and a top grade 5P Connect-IT Phono CC cable with RCA plugs (An XLR option is also available to special order).

Please note: You can add the flagship Ortofon Cadenza Black to this model (Normally not supplied with a cartridge) saving £750 off the cartridge price. Alternatively If you're looking for a recommendation, please give us a call to discuss your options.
get in touch
got a project in mind?
we'd love to hear from you