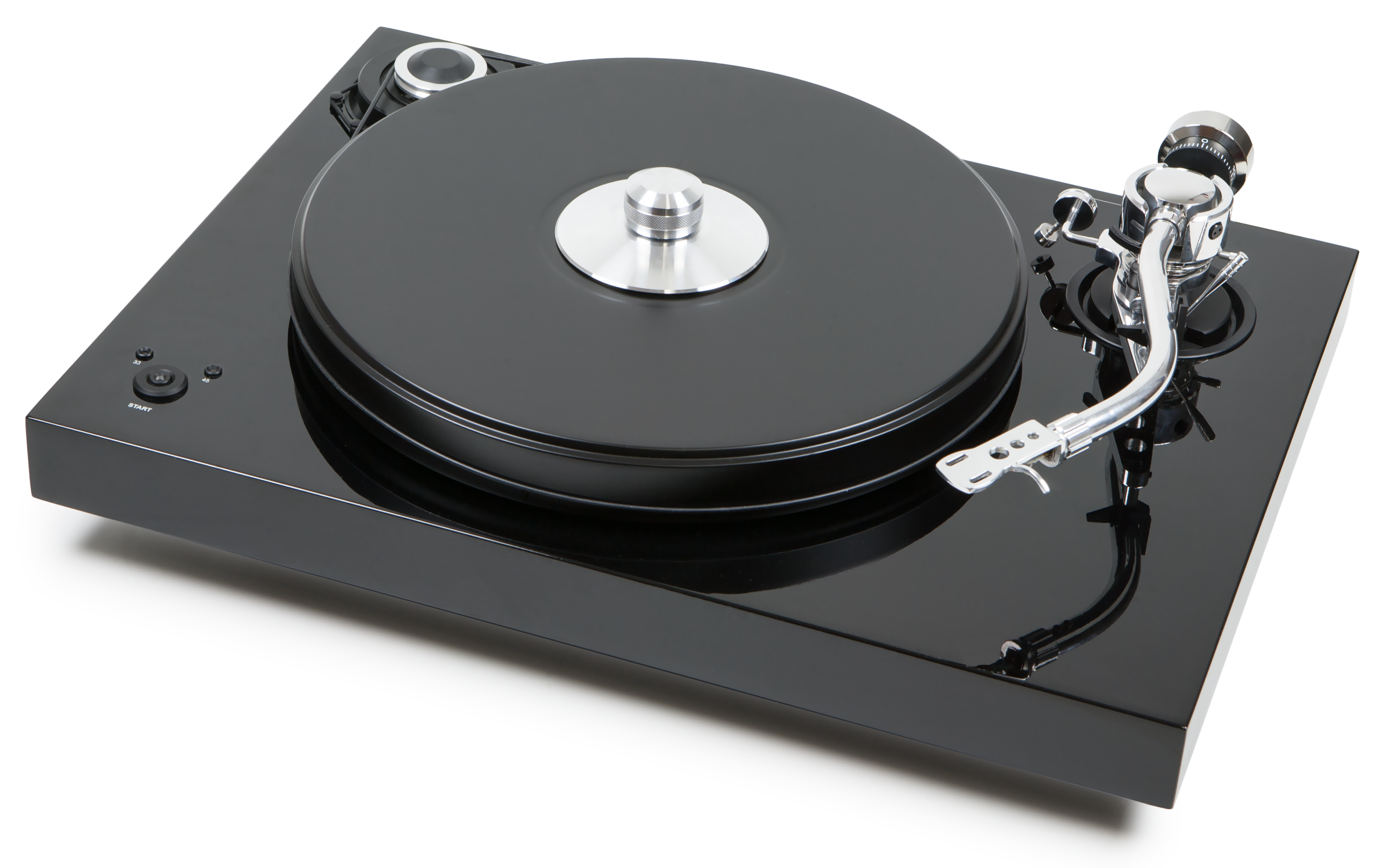 2Xperience SB S-Shape
£1,420.00
The 2Xperience SB S-Shape takes all the same innovations and improvements of the 2 Xperience SB design, but utilises a brand new S-Shape tonearm to give vinyl enthusiasts a more versatile high-end record player. 

The S-Shape tonearm is made of a special alloy of aluminium with very high internal damping properties, for reduced resonance. The attractive bearing design allows for pin-point mounting of the premium vertical race bearings, while the horizontal ball bearings are rigidly mounted yet easily adjustable. The rotational anti-skate mechanism is inspired by the anti-skate system used on the flagship Signature 12 tonearm. 

One of the principle benefits of the new tonearm is found in the high-quality detachable headshell. The 2Xperience SB S-Shape is designed for vinyl audiophiles who use multiple cartridges to suit different records (i.e. Mono recordings) or types of music. The ability to change headshells and cartridges also allows for a more optimal mass setting for each cartridge. A wide variety of Pro-Ject Audio Systems and Ortofon headshells are fully compatible with this S-Shape tonearm. 

The S-Shape tonearm is precision engineered and polished to a meticulously high standard, which strikingly contrasts against the turntable's gloss black plinth. The sound stage delivered by the 2Xperience SB S-Shape is wide and deep, with a clear (yet powerful) low-end. 

The 2Xperience SB turntable has a large plinth, high-quality main bearing and thick, vinyl-topped sandwich platter. The new precision motor is driven by an efficient DC power supply and regulated by a built-in electronic speed changer. So not only does the neatly integrated speed control offer easy switching between 331/3 and 45RPM, but it also acts as an AC generator for the motor to ensure a clean and stable power signal.

An acrylic dust cover, silver screw-on record clamp and expertly engineered conical feet finish off the 2Xperience SB S-Shape to the highest possible standard. 
get in touch
got a project in mind?
we'd love to hear from you