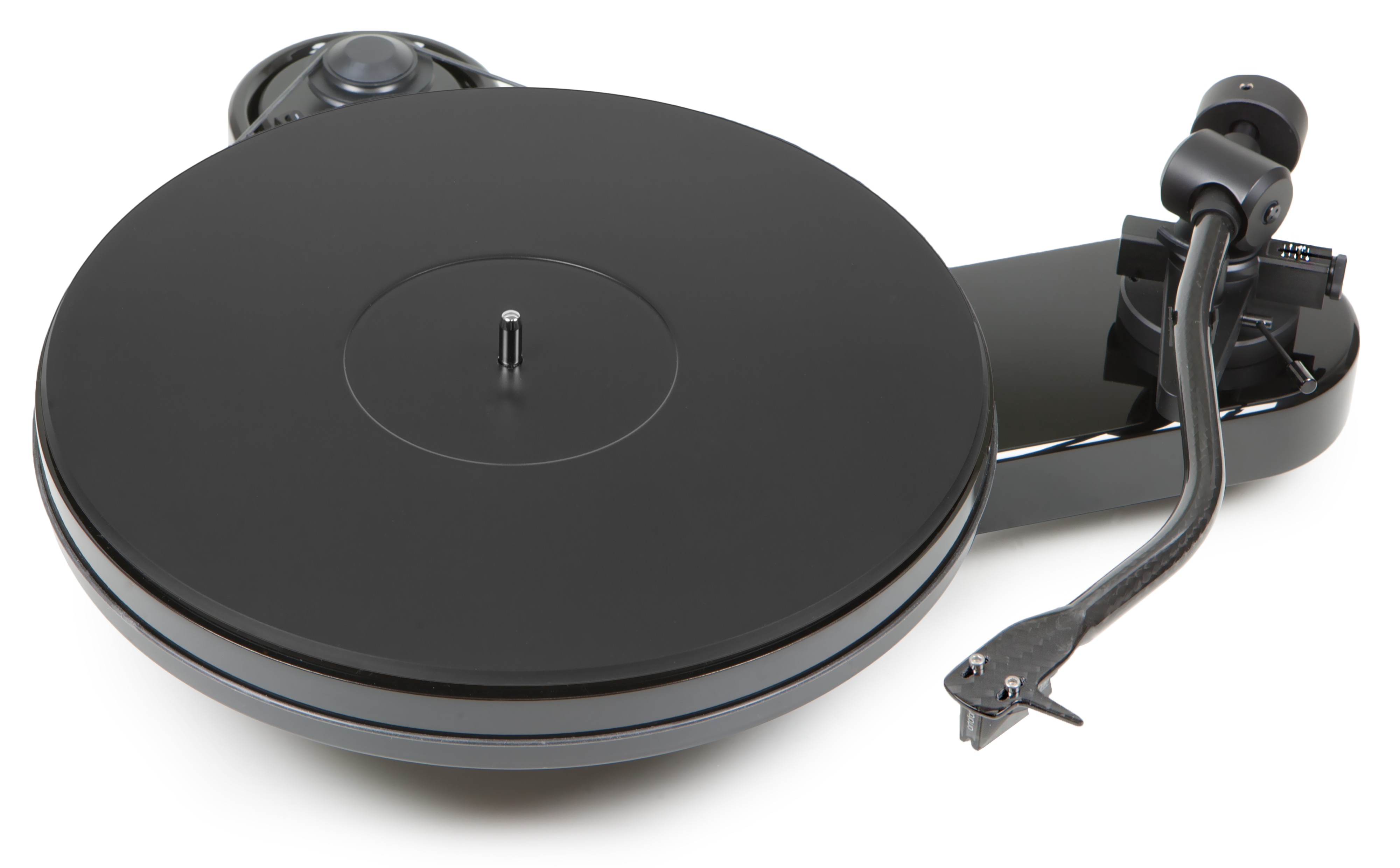 RPM 3 Carbon
£619.00
The latest edition to the RPM range of turntables follows on from where the hugely popular Genie 3 left off. The RPM 3 Carbon boasts a number of improvements from its sibling, the new RPM 1 Carbon.
The new RPM 3 Carbon design has been upgraded to significantly reduce resonance across the turntable. While maintaining the instantly recognisable shape, this turntable boasts improvements in the tonearm, bearing, and motor.

The brand new tonearm is a carbon fibre/aluminium resin construct, made using special heat and pressure treatments. The result of this new design is a tonearm that is more solid and anti-resonant than ever before at this price, while maintaining a light weight. The arm is finished off with a pre-fitted Ortofon 2M Silver cartridge and a new magnetic anti-skate mechanism. The improved counterweight also utilises TPE damping in the form of an anti-resonant ring around the fixing point.

The new vinyl topped sandwich platter creates the perfect surface for your vinyl to play on with no need for a mat.

The completely decoupled motor is based upon the same design as the Xpression Carbon, powered by an AC generator that's connected to the new DC power supply. The inverted main bearing now utilises a ceramic ball, offering a more fluid and consistent platter rotation than ever before.

Available in Red, White or Black high gloss finishes, the RPM 3 Carbon is a turntable package that offers truly phenomenal value for money.
get in touch
got a project in mind?
we'd love to hear from you