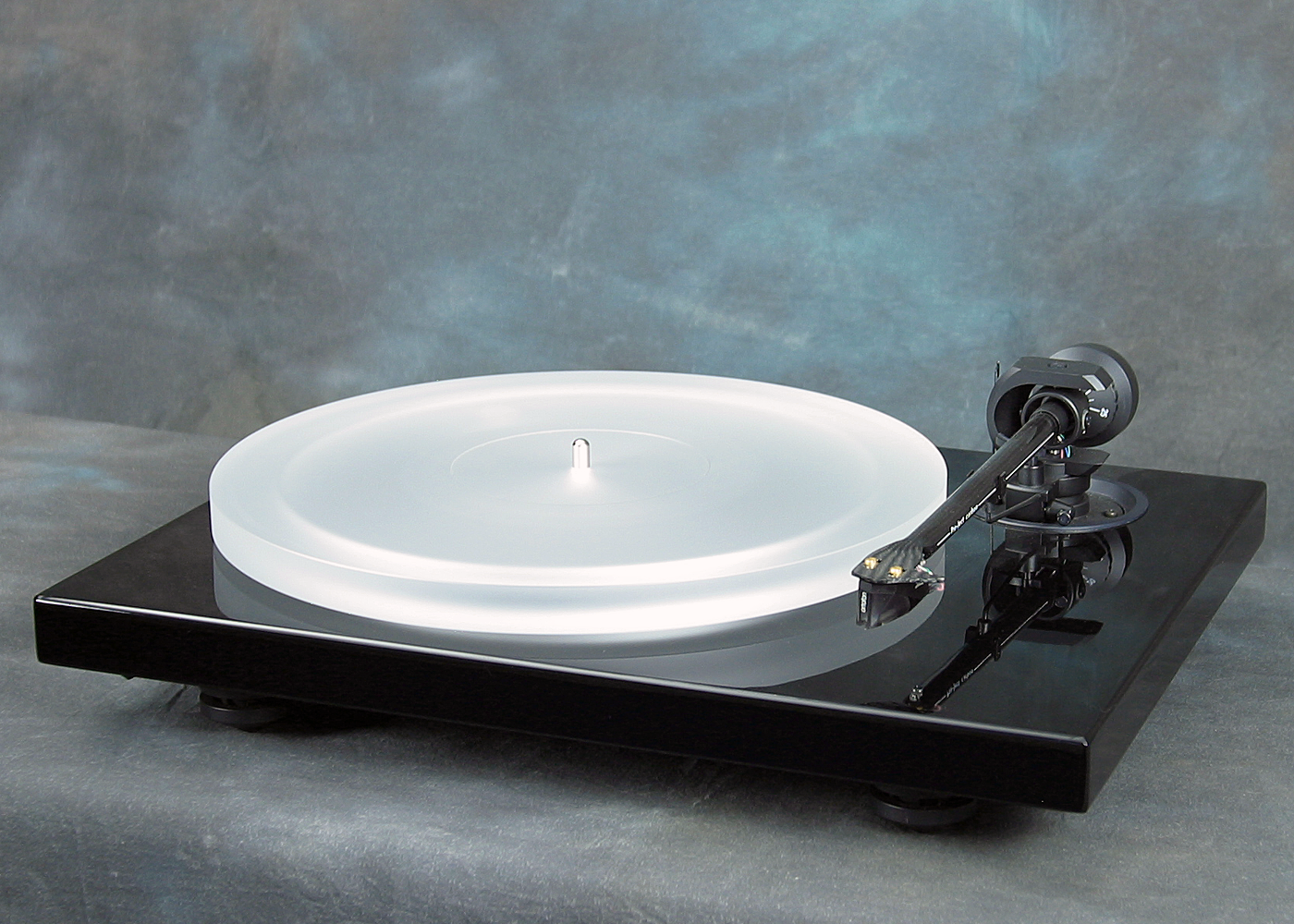 1 Xpression Carbon UKX
£619.00
The Pro-Ject 1 was the original turntable designed by Heinz Lichtenegger, founder of Pro-Ject Audio, back in the early 1990s. Since then, the '1' has been made in many forms, most notably of which was the popular Xpression series. Now, in 2013, the latest incarnation has been released - the 1 Xpression Carbon.

The Xpression Carbon advances on from its forbears with some brand new features that have never been seen on any other Pro-Ject turntables before. From the stunning finish to the audiophile technical specification, every element of this turntable has been meticulously designed to offer the best performance for the money - just like the original Pro-Ject 1. 

The Xpression Carbon advances on other turntables thanks to its one-piece carbon fibre tonearm, which is mounted in a brand new heavy-weight assembly, inspired by the superior Evolution tonearms. This over-sized support effectively isolates the tonearm from the plinth, and takes any minor resonances in the tonearm and dissipates them immediately - allowing only the original music signal to be sent to your amplifier. Mounted on the tonearm is the new Ortofon 2M Silver, a special version of Ortofon's world famous 2M Red cartridge, finished with silver spools for optimal signal generation.

The Xpression Carbon benefits from a new AC motor design with DC power supply. It achieves this unique combination by incorporating an AC generator on the underside of the turntable - so the DC power supply signal is changed to a clean AC supply, which allows the 9V motor to perform at its optimal level. The motor is isolated from the main plinth - to avoid resonance transference - by two rubber gromits designed and manufactured by Ortofon's expert rubber division. The motor applies rotating force to a sub-platter, which drives the acrylic platter. The acrylic platter creates an alternative aesthetic and sound. The use of acrylic reduces tinny frequencies and helps accentuate the mid-range better. 

The Xpression Carbon is supplied with both a felt and a cork mat, to tailor the sound perfectly for your ears, and your environment.
get in touch
got a project in mind?
we'd love to hear from you