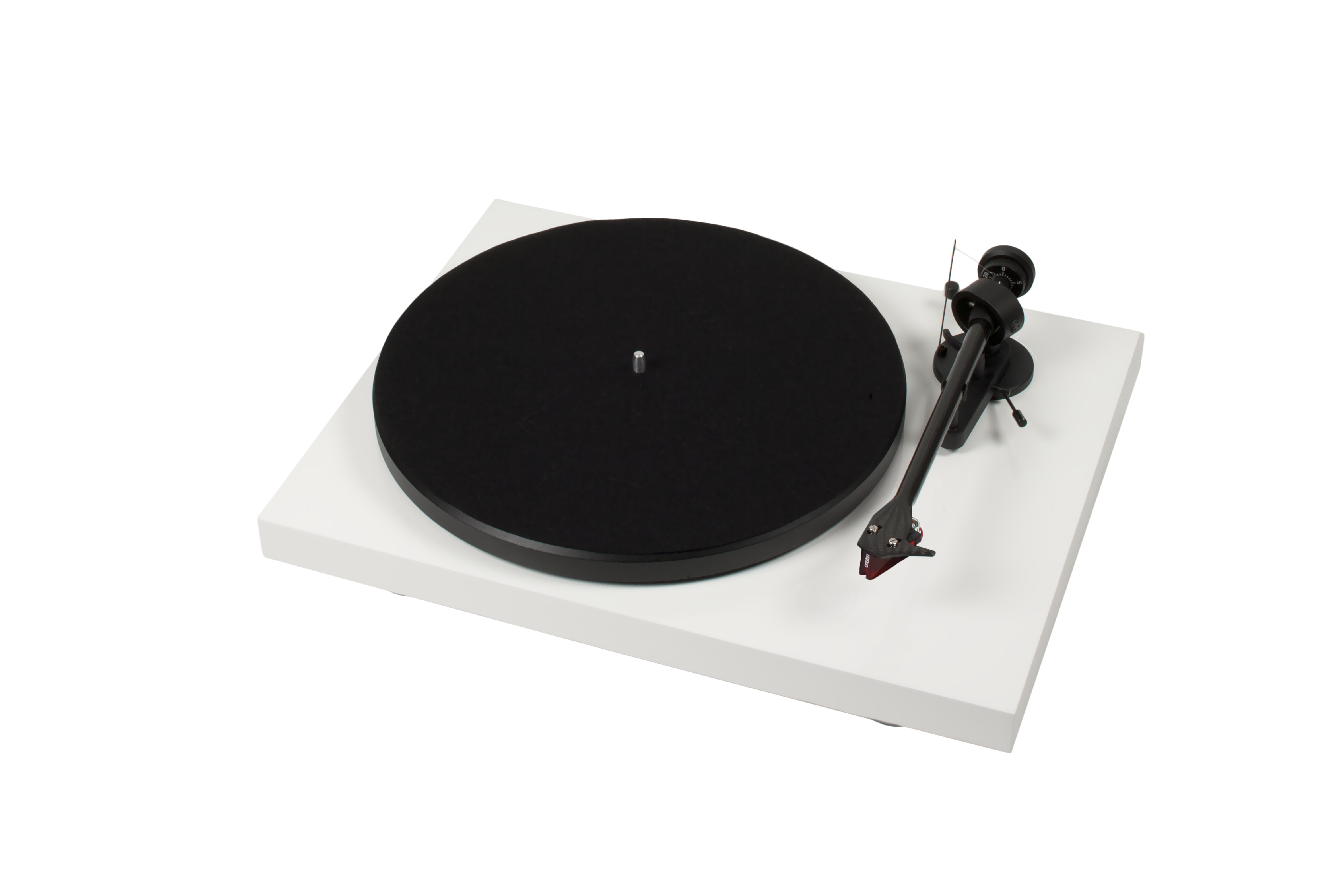 Debut Carbon DC
£369.00
The original Pro-Ject Debut was released in the late 1990's during a time when CD was king, and the vinyl format was presumed to be all but gone. But well over a decade later the model still stands, and it deserves a key accreditation in the ongoing success of a rejuvenated vinyl and budget turntable market. The Debut symbolises all that is good about the vinyl market; it is easy to set-up and fantastic to listen to, with the right mixture of user-friendliness and opportunity to tweak and upgrade.

At the beginning of 2012, the new Debut Carbon expands on the Debut III in a variety of ways; namely the inclusion of an 8.6" carbon fibre tonearm, 12" platter and rear-mounted junction box. The new motor isolation system also utilises a wholly unique rubber compound developed exclusively by Ortofon A/S to offer dramatically reduced resonance transference from motor.

Now 2 years on the Debut Carbon DC benefits from an upgraded new DC power supply with ultra precision frequency DC-driven AC generator (matching the one used in the Pro-Ject Speed Box) for precision speed stability. The new DC model also prospers from the upgrade by using less power in operation and when not in use.

The new 9V AC motor upgrade also comes with an improved TPE motor suspension. This new suspension reduces vibration caused by the motor and is normally found on improved turntables such as the Pro-Ject Xpression Carbon UKX. 

The Debut Carbon DC also sees the re-introduction of the Debut's famous colours! Not only is the Debut Carbon DC available in the gloss black finish as standard, but for the same cost you can also choose to have a statement-making Red, Blue, Green, Yellow, White, Purple or Light Grey gloss finish.
get in touch
got a project in mind?
we'd love to hear from you