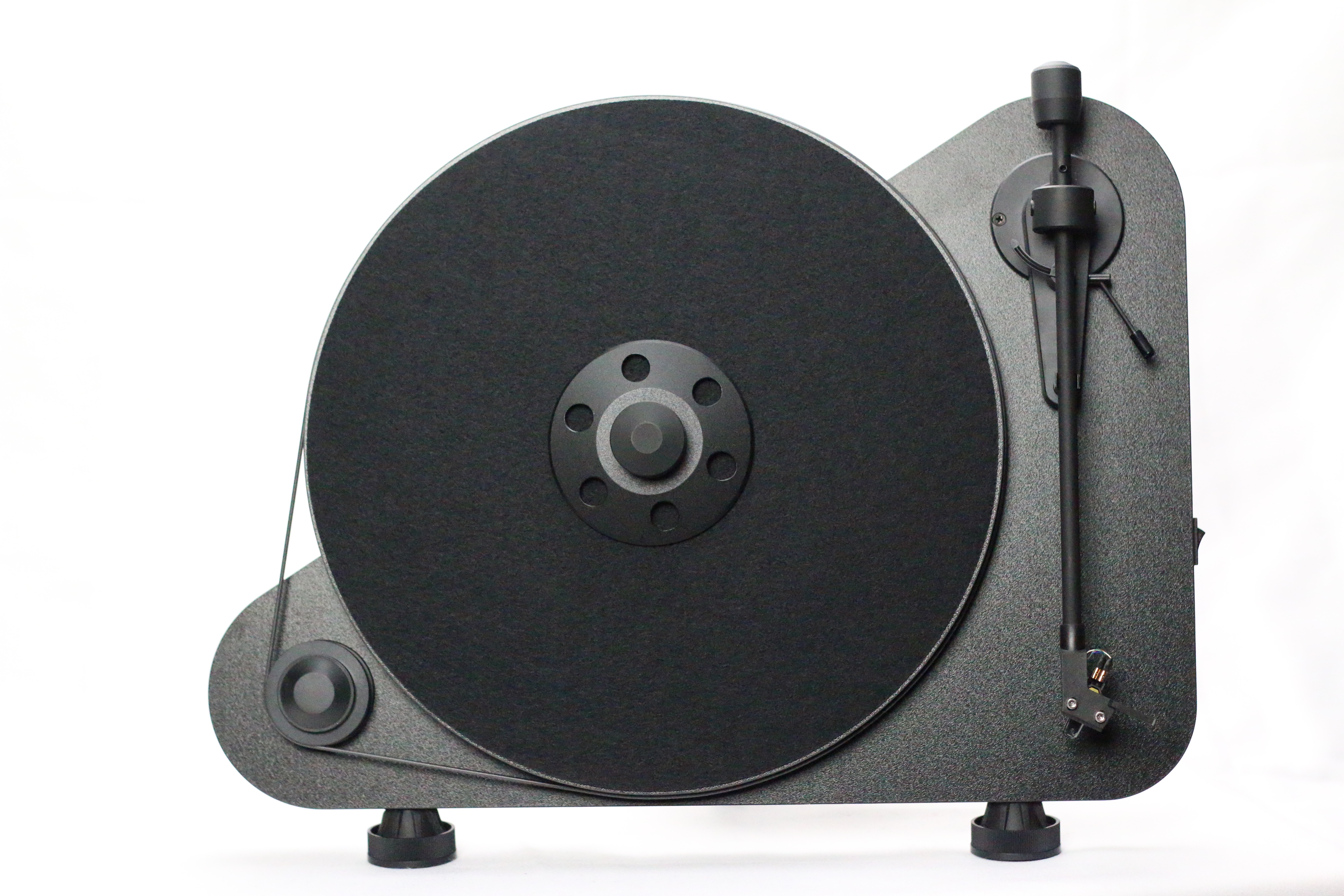 VT-E
£289.00
The VT-E is Pro-Ject's first ever vertical turntable, and its innovative design makes it a unique offering in the market. Not only can it be installed easily on a desktop or a wall, but VT-E is also available in three different finishes and looks like nothing else you've seen before.
The VT-E is based on the popular Elemental turntable, which has won plaudits around the world for its great sound and affordable price. Like the Elemental, the VT-E has a pre-set tonearm and cartridge, so all you need to do to get spinning is install the belt and platter, then plug it into your turntable-ready hi-fi system. Turntable set-up does not need to be complicated or arduous, and VT-E proves that. 

The VT-E plinth and platter are made from acoustically neutral medium-density fibreboard, and the supplied record clamp ensures the record does not slip on the spindle during playback. When mounting on a desk, the supplied feet and back-support create a sturdy tripod that isolates well from external vibrations. Alternatively when mounting on a wall the supplied mounting kit ensures a reliable fixing to the wall's surface.

The VT-E's motor is the same proven design as found in other Pro-Ject turntables, and boasts a built-in AC generator for reliable speed stability and minimal noise. The tonearm is the same aluminium design found on the Elemental, but its specially-designed spring mechanism allows for accurate tracking of the record, even though it's being played vertically. The VT-E is supplied with a set of pre-terminated Connect-IT E phono cables, for reliable connection to an external phono stage. The overall result is a true hi-fi turntable, but one that looks like nothing else you've seen before.

The VT-E is available in matt black, red or white finish, and is supplied with all required accessories.

Please Note: The VT-E L (left-handed version) is currently only available to special order in the UK.
get in touch
got a project in mind?
we'd love to hear from you