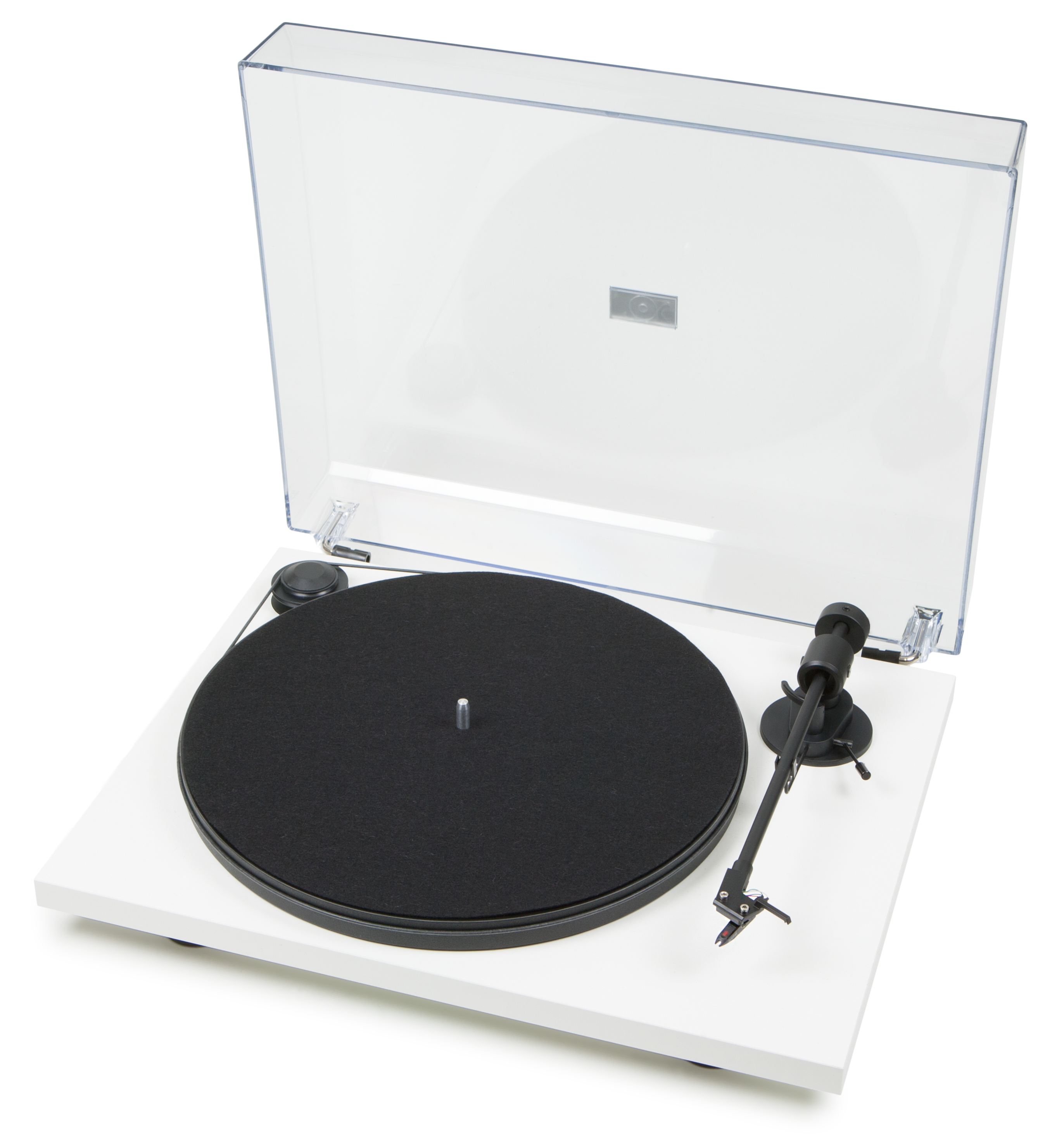 Primary
£209.00
If you thought that setting up a hi-fi quality turntable was complicated, the Pro-Ject Primary sets out to disprove that theory. It does this by effectively combining the strong points of two other award-winning turntables from the Pro-Ject range; the Elemental and the Essential II. 
Like the Elemental, the Primary uses an 8.6" aluminium tonearm with sapphire bearings for optimal tracking. The tonearm is pre-configured for the supplied Ortofon OM 5E pick-up cartridge, so there's no need to set-up the tracking force or anti-skate during installation. The motor is also the same perimeter belt-drive type, with a low-vibration synchronous motor that's controlled by a built-in regulator for improved speed stability.

Where the Primary takes from the Essential II is in the traditional design layout. It shares the Essential II's high-quality MDF finish, and the acoustically neutral MDF platter/felt mat platform. The plinth is available in matte black, red or white finish, and the added benefit of this layout is in the included detachable dust cover. 

The Primary is terminated with RCA cables for direct connection to a Moving-Magnet phono stage. A separate version with a built-in USB phono stage is also available. 

The Primary turntable sets out to prove that hi-fi quality turntables don't need to be complicated. Simply install the belt and connect it to a system in order to enjoy vinyl playback on an affordable device that won't hurt your records. 
get in touch
got a project in mind?
we'd love to hear from you